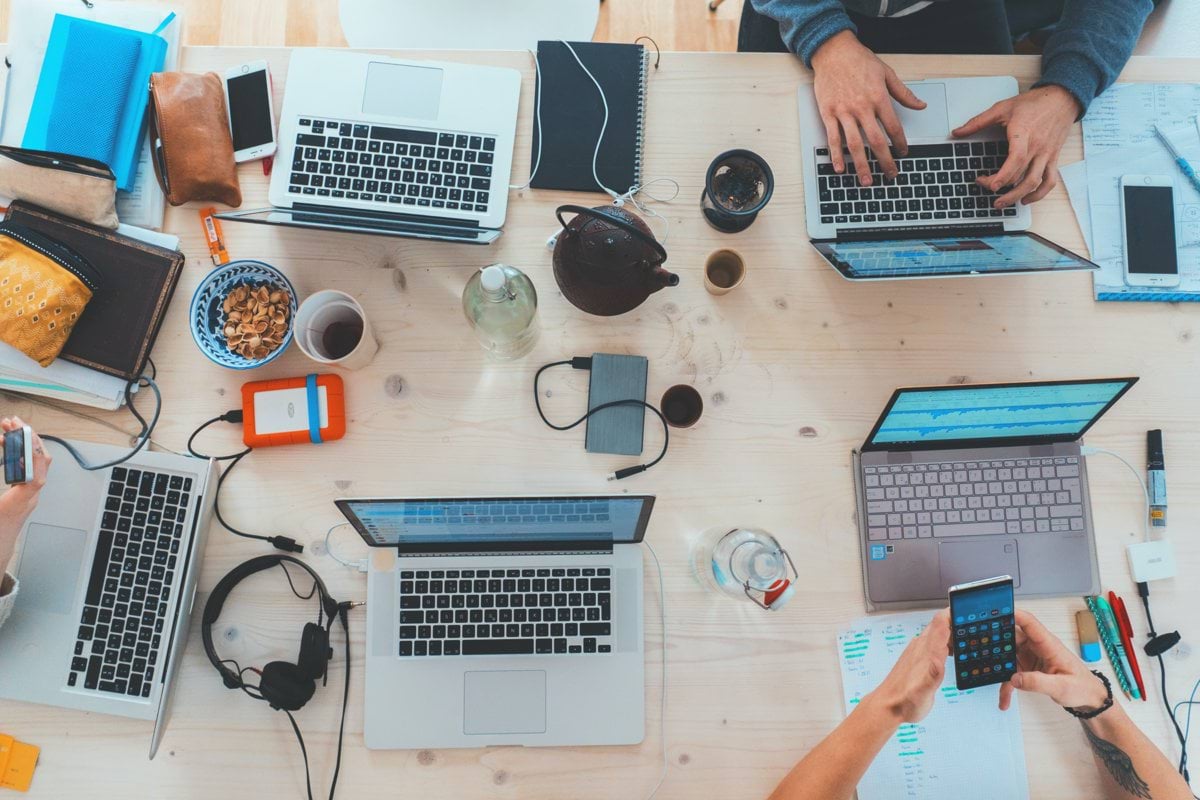 Hej there!
Our Studio Operations Team is a central department responsible for maintaining and improving Arrowheads ability to deliver the best possible co-op game experiences time after time. We work across teams, setting them up for success, milestone after milestone, project after project.

We have several subteams within Studio Ops;
People & HR;
Studio (including finance & office);
Production & QA;
Marketing & Community.
Who we are
We're an international group

Within the Studio Ops teams, we have people from a lot of different countries working together (our main language is English). From the top of our head we have people from Poland, Sweden, France, Croatia, Italy, The US, Finland and The Netherlands - we'd love to add more nationalities to the team!


Studio work

We love working together, in the studio. We believe this really improves our work ethos and cooperation. But, we are an international game studio, so we also have some people in our team that work remotely (and we love them just as much!).


Our ambition

Since our focus is pretty broad, we feel this really makes us resilient and open to change. We are passionate about paving the way to become best in class! As a Game Dev Studio (and also as a Studio Ops Team), we have big ambitions for the future of Arrowhead Game Studios -> challenge the best game devs in the world at their craft!

If you're around the studio on Fridays, we're reinstalling weekly G&T sessions!
Our current job openings in the Studio Operations Department
Working at Arrowhead
We're a fun bunch of game developers, dedicated to bringing new experiences to gamers worldwide. We enjoy working together, and where work permits, we are open for hybrid remote working conditions. Overall, we feel that investing in each other contributes to a beter work environment, a feeling of stability and will build stronger internal relationships.

Perks & Benefits
Flexibility and generous vacation

You have the freedom to plan your workday according to your preferences, keeping in mind that between 10:00-12:00 and 13:00-15:00 you are available for (team) meetings. You are also entitled to six weeks paid vacation each year.

Pension fund and insurances

You can feel safe with a full life- and occupational injury insurance as well as guaranteed quick access to health specialists. An additional monthly saving is added to your retirement fund.

Health & wellness

Massage at the office every other week, a weekly wellness activity hour and yearly wellness allowance. Once a year we also offer health care checkups with the possibility to track your changes and progress.