Open Application
Tell us about yourself!
Open Application 
Are there no jobs advertised suitable for your skillset? 
Please feel free to register an open application, which will be matched to our needs and opportunities.
A few things to note: 
Include what area or discipline you would like to be considered for
Make sure to include a portfolio in your application 
This advertisement is not intended for internships
Some tips to make your application easier to process:
Tell us about yourself! For example:

What games are you passionate about? 
Why does Arrowhead interest you?
Where are you located now?
Are you looking to relocate or do you want to work remotely
We strive to review open applications but please be aware that we are unable to provide an individual response to every submitted application.

What can I expect at Arrowhead?  
Arrowhead is a growing team of game developers founded in the north of Sweden; today made up of people from all over the world. 
We offer a driven and creative environment, with a friendly group of people where everyone gives it their all to make the best games possible.
Practical information
In your application, please focus on why your skills and experiences would be great for this role and why you would like to join Arrowhead Game Studios. 
Your application will be reviewed by our recruitment teams but for this advertisement we are unable to provide a concrete timeline for when you can expect to hear back from us.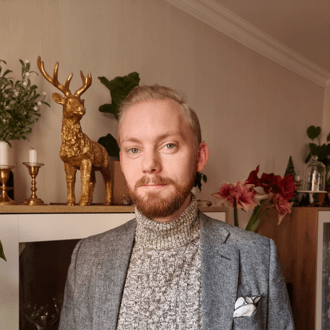 Perks & Benefits
Flexibility and generous vacation

You have the freedom to plan your workday according to your preferences, keeping in mind that between 10:00-12:00 and 13:00-15:00 you are available for (team) meetings. You are also entitled to six weeks paid vacation each year.

Pension fund and insurances

You can feel safe with a full life- and occupational injury insurance as well as guaranteed quick access to health specialists. An additional monthly saving is added to your retirement fund.

Health & wellness

Massage at the office every other week, a weekly wellness activity hour and yearly wellness allowance. Once a year we also offer health care checkups with the possibility to track your changes and progress.
Working at Arrowhead
Arrowhead is primarily interested in long term jobs and employment. We are not a project-based studio and prefer to have full-time employees. We feel that this contributes to a better work environment, a feeling of stability and builds stronger internal relationships.

About Arrowhead Game Studios
Arrowhead Game Studios is a tight knit and growing team, known for our co-op titles. By challenging the creativity of the players, we create a memorable experience with humor and social interaction, that leaves you with a story to tell. We are now working on our biggest and most ambitious project to date: A Next-Generation 3rd Person Cooperative Shooter. If you want to be part of a driven and friendly team with a family feeling, then Arrowhead is the place to be!

Open Application
Tell us about yourself!
Loading application form
Already working at Arrowhead Game Studios?
Let's recruit together and find your next colleague.